Description
-Large cylinder volume provides superior performance and power
-Easy to start and adjust
-Spins up to a staggering 8900 rpm on an APC 16 X 8 prop
-Outperforms the G23 by 800 rpm and at only an extra 2 ounces -Ever since its introduction, Zenoah's G-23 has consistently been the 2-stroke gasoline engine for ¼ scale models by which all others are judged. With the new G-26, Zenoah ups the performance ante by a good 800 rpm. Best of all, this extra "oomph" comes with a minimal weight penalty (a mere 2 oz. to be exact) and next to no change in mounting dimensions. Most anywhere a G-23 fits, the big bore G-26 fits, too.

If you're looking to spice up the performance of your 1.20 size bird and prefer the convenience and clean operation of gasoline engines, you owe it to yourself to check out the new G-26. See it everywhere Zenoah power and precision is sold.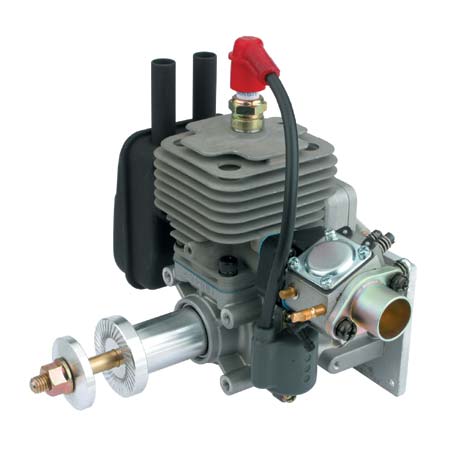 images